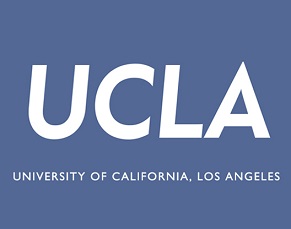 Los Angeles

,

California

90024
Job Description


Assistant Building Chief Engineer- Senior Superintendent- Requisition #30573
UCLA Facilities Management, Los Angeles, CA

UCLA is looking for a Senior Superintendent to provide direct and oversight supervision of up to 30 staff personnel including service engineers, operating engineers, HVAC technicians, HVAC specialist and facility mechanics/workers. This position will also plan and schedule work, prioritize and assign resources, evaluate performance and develop programs to improve productivity. Select, hire and train personnel, evaluate their performance and administer discipline when necessary in accordance with university policy and represented employee contracts. Provide technical coaching and interface with non-university service providers that support the HVAC system. Represent the Utilities department and its associated staff to academic and all levels of University administration.

Job Requirements


Skill in preparing written cost estimates for replacement, renewal, modification projects and budget status reports.

Ability to write projects specific plans to ensure the mechanical integrity of any distribution, large capacity refrigeration system.

Detailed knowledge of methods, tools, equipment and materials of the Operating and Service Engineer trades, including achievement of Service Engineer level skills and in the service of building automation systems.

Working knowledge of electrical distribution equipment, i.e., emergency generators, motors, control schematics, transformers and switchgears.

Applicants must submit their qualifications via UCLA's Career Opportunities website athttps://hr.mycareer.ucla.edu Reference position# 30573

Quick Link:
https://hr.mycareer.ucla.edu/applicants/Central?quickFind=76603

Benefits
UCLA offers a comprehensive benefits package, including an average of three weeks' vacation per year; an average of 12 days per year sick leave; 13 paid holidays per year; health, dental and optical benefits; life insurance; disability insurance; the University of California Retirement Plan with 5 year vesting and various voluntary UC Savings Plans. There are also special programs and privileges available, such as accessibility to cultural and recreational programs, athletic events, and the University Credit Union.

The University of California is an Equal Opportunity/Affirmative Action Employer advancing inclusive excellence. All qualified applicants will receive consideration for employment without regard to race, color, religion, sex, sexual orientation, gender identity, national origin, disability, age, protected veteran status, or other protected categories covered by the UC nondiscrimination policy -http://policy.ucop.edu/doc/4000376/NondiscrimAffirmAct






Copyright ©2017 Jobelephant.com Inc. All rights reserved.

Posted by the FREE value-added recruitment advertising agency

jeid-51c4eb8c9e325a45beb555c184c7a5f8